Discover more from H+ Weekly
H+ Weekly sheds light on the bleeding edge of technology and how advancements in AI, robotics, and biotech can usher in abundance, expand humanity's horizons, and redefine what it means to be human.
Over 1,000 subscribers
H+ Weekly - Issue #30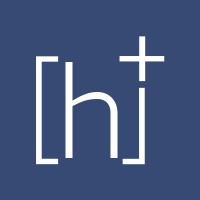 ISSUE #30
Happy New Year!

I started this newsletter because I had a lot of links and articles about future technologies in my Pocket. I didn't want them to vanish or to be forgotten. I wanted to share them with someone like you - someone who is interested in the technologies that will make tomorrow.

I want to say "thank you" for your support throughout the year. This newsletter exists solely because of you. Thank you.

As for the plans for the new year - I will continue to look for interesting articles to share with you. I also have lined up some improvements and new things. I hope you will like them.

Now, back to the Issue #30!

In this issue - wall-climbing robot, Marines says "no" to Boston Dynamics' robotdog, taming industrial robots, a robot that makes paper snowflakes and more!
Artificial Intelligence

Why I Don't Worry About a Super AI
An essay by Kevin Kelly explaining in four points why he doesn't worry about a super AI.  

The drive towards ethical AI and responsible robots has begun
Or how Hollywood and philosophers forced engineers and AI researchers to be more responsible for their creations.    
Robotics

FAA drone registry will be public, searchable and contain name and address information
If you live in the USA and you have a drone, you have to register your drone. The Next Web reports that the registry and your data, including your name and address, might be publicly available.  

Marines' LS3 robotic mule is too loud for real-world combat
Five years and $42 million later, LS3, Boston Dynamics' flag robotdog, was rejected by the Marines for being too loud.  

MIT Robots Fight With Lightsabers
This MIT student wanted to be a Jedi version of General Grievous. So he strapped to himself two extra 3D printed robotic limbs.  

Madeline Gannon The Robot Tamer!
Or "How to tame your industrial robot". Worth watching.  

VertiGo - A Wall-Climbing Robot
Created in collaboration between Disney Research Zurich and ETH, VertiGo is an interesting robot, which is capable of climbing on walls. Not some ramps, but vertical walls.  

Robots Makes Paper Snowflakes
Watch this robot from RE2 Robotics how it makes paper snowflakes using scissors, just like a human would do.  

China Wants to Replace Millions of Workers with Robots
China needs advanced robotics to help balance its economic, social, and technological ambitions with continued growth.  
Biotechnology

The first Brits to clone a dead pet are expecting two clone puppies on Boxing Day
A British couple wanted a dog for Christmas. But not any dog. They wanted their dead dog back. To make this wish come true, they decided to clone the dead dog.  
Virtual Worlds

Augmented Reality Will Make Us Smarter
Court Westcott argues how augmented reality will unlock the vast amount of knowledge for us to access in real time and how it might contribute to removing the word "expert" from our dictionaries.
Share this issue to your friends!