Discover more from H+ Weekly
H+ Weekly sheds light on the bleeding edge of technology and how advancements in AI, robotics, and biotech can usher in abundance, expand humanity's horizons, and redefine what it means to be human.
Over 1,000 subscribers
H+ Weekly - Issue #14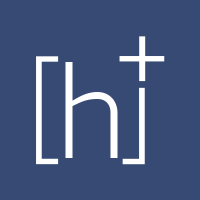 ISSUE #14
In this issue – on Singularity and friendly super-AI, drones, robots, creating artificial life and more.

Also, fun fact, did you know that Mars is the only known planet inhabited soley by robots?
Artificial Intelligence

The Singularity & Friendly AI?
Computerphille asked "What is the singularity and will it ever happen?" and Dr Sean Holden of the University of Cambridge explains just how difficult Human Level AI is.  

The 3 Major Industries AI and Big Data Will Reshape This Decade
According to Peter Diamandis these industries are healthcare, finances and insurance.  

Will Artificial Intelligence Surpass Our Own?
Will we create a being more powerful than us? Will we be able to control it? Christof Koch seeks for answers for these questions in Nick Bostrom's book, Superintelligence: Paths, Dangers, Strategies.  

Who's the Boss? Hitachi Looks to Promote Artificial Intelligence
Hitachi said it has developed a new artificial intelligence program that will enable robots to deliver instructions to employees based on analyses of big data and the workers' routines. In short words - they've made an AI boss.  

From Skynet to robots on Mars: computer vision overview
Ever wonder how computers gained the ability to see? If so, this article tells the history of computer vision, from humble beginnings to Google's DeepMind.  

Toyota buckles down on artificial intelligence for safer driving
Toyota is joining the self-driving train.  

Musk And Hawking Are Wrong - We Should Fear Facebook Building An Artificial Intelligence
Or how Facebook could make an Ex Machina robot.  

Is a Human Borg-Mind Inevitable?
The author tries to answer this question and his answer is "kinda".  
Robotics

My Life as a Robot
Emily Dreyfuss shares her experiences of being a robot. Well, she wasn't the robot you are thinking of. She was working remotely and she was in the office as a robot. That one that looks like an iPad attached to a long stick.  

Drone Drop-Offs at Your Door Won't Happen until the FAA Delivers
Scientific American points out what has to be done in drone technology to please FAA, so that Amazon and other could start drone delivery systems.  

Robotic unicycle drones could one day deliver packages to your door
While Amazon and other are waiting for green light from FAA, other companies are flying robots are not a good way to deliver packages and are thinking about more traditional robots - with wheels. Or wheel, in this case.  

China's Factories Are Building a Robot Nation
China's economy is becoming more and more reliable on robots. This article is exploring the rise of the machines in Chinese factories.  

A Watchful Eye over Wildlife: Drone Technology & Conservation
An article from Harvard Science Review showing how drones are used by biologists in different parts of world to observe wildlife.  

The Preschool for Robots
Yes, robots nowadays have their own preschool, where they learn how to see and manipulate physical objects.  

Needed: Soft robots to solve hard problems
Seeking to explore potential applications for soft, deformable robots, a largely unexplored area of robotics engineering, a Worcester Polytechnic Institute (WPI) professor has secured nearly $600,000 in federal funding for two separate projects that could point toward practical uses in medicine, manufacturing, and disaster response.  
Biotechnology

Creating Artificial Life
Hank Green from SciShow explains in a nutshell what is artificial life and how to create one.  

Gene Editing Is Now Cheap and Easy—and No One Is Prepared for the Consequences
Gene editing is becoming simpler and simpler with every year. Huge step forward was the introduction of CRISPR and it is a matter of time when gene editing will be so simple, that everyone could build an artificial life in his/hers house. But are we prepared for consequences of this upcoming revolution?  

Building a Self-Planting Farm for Our Resources-Deprived Future
There is a company that wants to create the first-ever farm that can plant a lettuce seedling and harvest it without any human assistance.  
3D Printing

Navies Could 3D-Print Other Ships at Sea
3D print all the things! Including battleships.  

Fairy Tales Inspire War Drones
DARPA recently announced its "gremlin" program, a drone design initiative, which is basically a flying 3D printing factory of drones.  
Virtual worlds

The Three Industries VR Will Reinvent Next
According to Wired these industries are: real estate, mental health and design and engineering.  
Other stuff

Is Technology Unnatural—Or Is It 'What Makes Us Human'?
Is technology taking away us from being a human? Or is the technology the thing that makes us humans? This question will become even more important in the future, when genetic modifications or human augmentations become a real thing.  

Intel putting $50 mn into quantum computing research
Intel believes that the future of computing is in the quantum world. They are planning to put $50 million to start a 10-year collaboration with Delft University of Technology in the Netherlands and TNO, the Dutch Organization for Applied Research, to make real the kind of quantum computing that could tackle seemingly insurmountable problems.
Share this issue to your friends!