Discover more from H+ Weekly
H+ Weekly sheds light on the bleeding edge of technology and how advancements in AI, robotics, and biotech can usher in abundance, expand humanity's horizons, and redefine what it means to be human.
Over 1,000 subscribers
H+ Weekly - Issue #249
View this email in your browser
This week - a case for radically enhancing humanity; a blood-thirsty robot; how cheap DNA sequencing could accelerate genomics research; and more!
MORE THAN A HUMAN
The Case for Radically Enhancing Humanity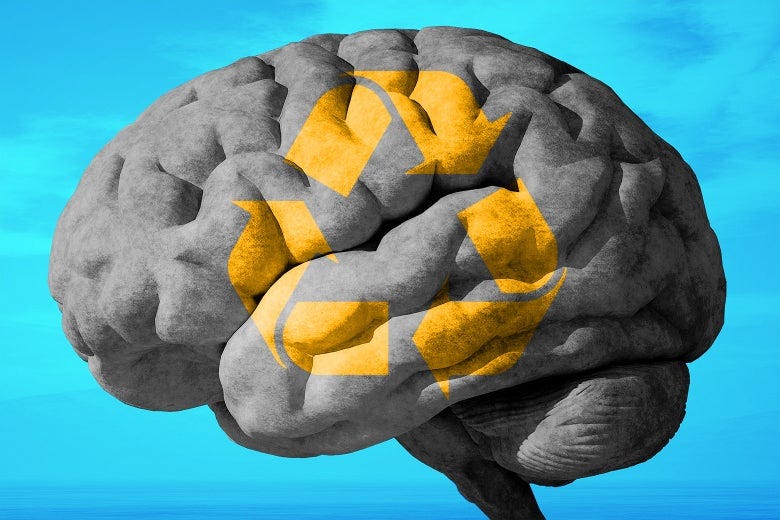 Phil Torres puts forward an argument for radical cognitive enhancements, like selecting embryos for high intelligence, and creating super-intelligent humans can be a solution for existential risks that lay ahead of humanity.
Custom-Made Bones Are Being 3D Printed in a Lab Then Implanted in People
Danish startup Particle3D is developing lightweight and customizable 3D printed bone implants to use in reconstructive surgery. The technology carries a lower risk of infection and the implants are tailored to your body.

Robotic exoskeletons are storming out of sci-fi and onto your squishy human body
Some Delta Air Lines will be (or are already) using Sarcos' Guardian XO exoskeleton. The collaboration between two companies, which should start somewhere in Q1 2020, aims to check the viability of exoskeletons to help people lift heavy items, like bags in and out of an airplane.
ARTIFICIAL INTELLIGENCE
The Next Decade in AI: Four Steps Towards Robust Artificial Intelligence
In this paper, Gary Marcus proposes a hybrid, knowledge-driven, reasoning-based approach, centred around cognitive models, that could provide the substrate for a richer, more robust AI than is currently possible.

Google open-sources AutoML-Zero
Google released the source code for AutoML-Zero - their AI to generate other AIs. The goal of this project, as researchers wrote, is to " simultaneously search for all aspects of an ML algorithm—including the model structure and the learning strategy—while employing minimal human bias".
ROBOTICS
► Swarming robots avoid collisions, traffic jams (0:27)
Researchers from Northwestern University used a swarm of 100 tiny robots to demonstrate a new swarming algorithm. Right now, the robots self-assembled letters N and U, but the hope is that their algorithm could one day make fleets of autonomous vehicles more reliable, safe and efficient.

Engineers Built an AI-Powered Robot to Take Your Blood
Engineers from Rutgers University combined robotics, AI, and ultrasound imaging to build a robot to draw blood. Using an ultrasound imaging system and machine learning algorithm the robot can accurately identify blood vessels, classify them, estimate their depth, and ultimately steer needles into them with minimal supervision.

DHL will deploy 1,000 robots from Locus Robotics for delivery fulfillment
DHL ordered 1000 robots from Locus Robotics to automate operations in the warehouses. The move is part of a plan to invest $300 million in robotics and automation across 350 DHL facilities across North America.
BIOTECHNOLOGY
$100 Genome Sequencing Will Yield a Treasure Trove of Genetic Data
Chinese firm BGI claims it created a gene-sequencing technique that can sequence human genome for just $100 - six times less than the current state of the art method. If the claims are true, this can open access to heaps of DNA data and help speed up the genomics research and its applications. 

Coronavirus Detection Using CRISPR Diagnostics
Experts at Mammoth Biosciences and co-founders of SHERLOCK Biosciences have independently developed CRISPR-based platforms to detect the SARS-CoV-2 RNA from samples in 30-60 min. 
Thank you for subscribing,
Conrad Gray (@conradthegray)

If you have any questions or suggestions, just reply to this email or tweet at @hplusweekly. I'd like to hear what do you think about H+ Weekly.
Follow H+ Weekly!