Discover more from H+ Weekly
H+ Weekly sheds light on the bleeding edge of technology and how advancements in AI, robotics, and biotech can usher in abundance, expand humanity's horizons, and redefine what it means to be human.
Over 1,000 subscribers
H+ Weekly - Issue #245
View this email in your browser
This week - AI restores old videos; a new implant allows a blind woman to play video games; why transhumanism is the desirable next step in human evolution; and more!
MORE THAN A HUMAN
Blind Woman Sees With New Implant, Plays Video Game Sent Straight to Her Brain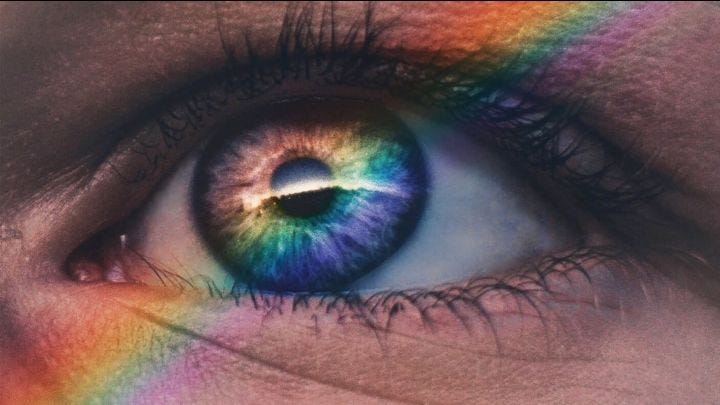 Bernardeta Gómez, who is blind 15 years now, can see again thanks to experimental technology developed by Spanish researchers. The implant completely bypasses the eye and sends the visual signal directly to the brain. With her new eyes, Bernardeta can recognize lights, letters, shapes, people and even to play a basic video game.
The Future of Humanity is Genetic Engineering and Neural Implants
From synthetic biology to 3D printed organs to neural implants, the future of humanity lies on the intersection of biology and technology. It is very likely, argues the article, that bioengineering will be in the next decade what software engineering was in 2010s.

Transhumanism is the desirable next step in human evolution
This article looks closer into what transhumanism is and what it has to offer, like muscle, mood, mind and moral enhancements. It also touches in the ethics of bio-enhancements from the point of view of bio-liberals and bio-conservatives.
ARTIFICIAL INTELLIGENCE
► This Neural Network Restores Old Videos (4:09)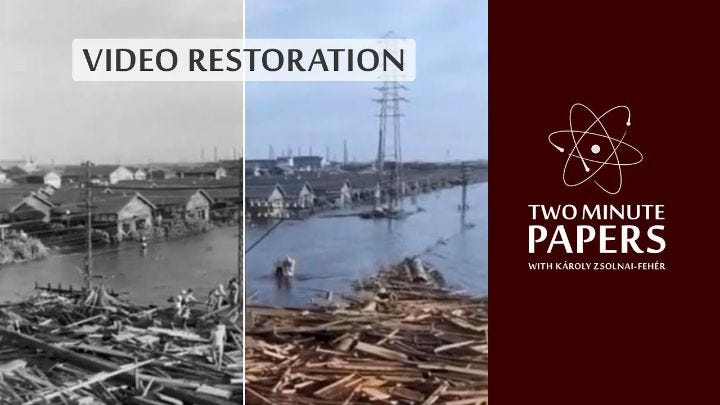 Károly Zsolnai-Fehér from Two Minute Papers briefly explains DeepRemaster - a state of the art machine learning algorithm designed and trained to restore and colorise old footage.
Neuromodulation Is the Secret Sauce for This Adaptive, Fast-Learning AI
Neural networks are pretty good these days but they cannot easily adapt to new situations. That's where neuromodulation comes to the stage. Using neuromodulation as inspiration, researchers from Belgium designed a new deep learning model that explicitly adopts the mechanism to better learn adaptive behaviours. When challenged on a difficult navigational task, the team found that neuromodulation allowed the artificial neural net to better adjust to unexpected changes.
► Coexistence of Humans & AI (25:37)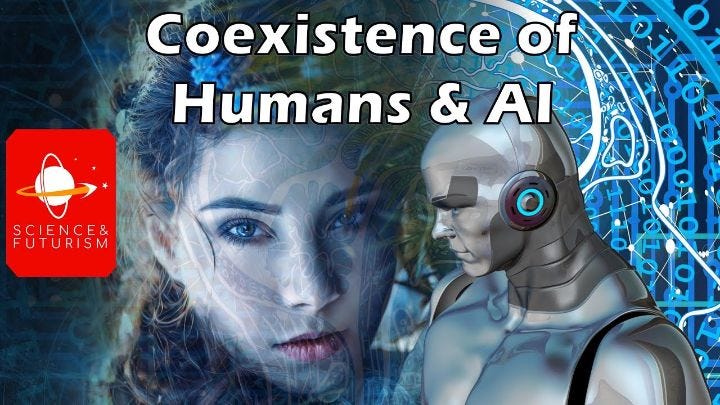 Artificial Intelligence, while still limited to only the most simplistic computers and robots, is beginning to emerge and will only grow smarter. In this video, Isaac Arthur asks - can humanity survive it's own creations and learn to coexist with them?
ROBOTICS
The Weirdest, Wildest Ways We're Using Drones—and What's Ahead
Drones quickly went from toys and military equipment to a multimillion market that can disrupt many industries. This article lists some interesting uses of drones, from fighting coronavirus via public shaming, delivering ice cream, creating giant displays in the sky and killing bugs.

Ben & Jerry's Is Testing a Drone Delivery System for Ice Cream
Drone startup Terra Drone Europe announced that it had partnered with Unilever, the parent company of Ben & Jerry's, to test a drone delivery system for the ice cream cups. For the demo, Terra fitted a multi-copter drone with a special container designed to house three of Ben & Jerry's 72-gram mini cups. After loading up the container, Terra Drone showed how the drone could fly a predetermined path within the Unilever facility.

A Bionic Jellyfish Swims With Manic Speed (for a Jellyfish)
Researchers from Caltech and Stanford have equipped jellyfish with microchips and electrodes to turbocharge their swimming pace, from a leisurely 2 centimeters per second to a less leisurely 6. It's a first step toward bionic jellyfish, which scientists might use as a sort of floating sensor network to sample water quality in the oceans. And, more generally, it's a move toward giving animals powers that evolution hasn't invented since life's been on Earth.
BIOTECHNOLOGY
Crispr'd Cells Show Promise in First US Human Safety Trial
Three years since US regulators greenlit the nation's first in-human test of Crispr's, researchers published the results of the trial. The highly anticipated results showed that the procedure is both safe and feasible; the Crispr'd cells went where they were supposed to go and survived for longer than expected. They didn't cure anyone's cancer, but they didn't kill anyone, either, which means the results hold significant promise for the future of Crispr-based medicines.
Thank you for subscribing,
Conrad Gray (@conradthegray)

If you have any questions or suggestions, just reply to this email or tweet at @hplusweekly. I'd like to hear what do you think about H+ Weekly.
Follow H+ Weekly!