Discover more from H+ Weekly
H+ Weekly sheds light on the bleeding edge of technology and how advancements in AI, robotics, and biotech can usher in abundance, expand humanity's horizons, and redefine what it means to be human.
Over 1,000 subscribers
Issue #226 - one biohacker's journey towards immortality; on AI community in Africa; Pope Francis warns about the wrong usage of AI
View this email in your browser
This week - one biohacker's journey towards immortality; on AI community in Africa; Pope Francis warns about the wrong usage of AI; a robot with a light-based nervous system; and more!
MORE THAN A HUMAN
Biohacker Rich Lee shares his fear of death and his journey to overcoming death through technology and slowly turning himself into a cyborg. It's interesting to hear the list of all the implants and modifications Lee had over time.
California man pleads with scientists around the world to 'CRISPR me'
Malakkar Vohryzek suffers from a rare skin condition. Too much exposure to sunlight will cause his skin to develop moles and if he's not careful enough, they can turn into a malignant melanoma which could be a death sentence for him. When Vohryzek heard about gene therapies and what CRISPR promises to do, he started to ask scientists to let him be genetically modified to get free from the disease.
ARTIFICIAL INTELLIGENCE
Africa Is Building an A.I. Industry That Doesn't Look Like Silicon Valley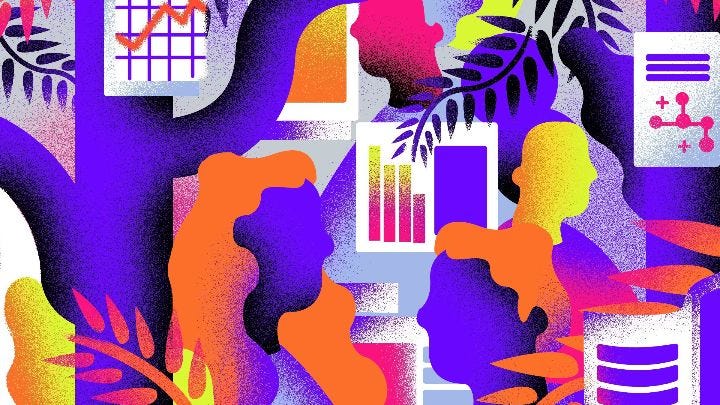 AI research concentrates mainly in the US and China, with some input from European researchers. This article explains how AI research is done in Africa. It tells how the Deep Learning Indaba and IndabaX conferences build the African AI community and shares what the community has accomplished and what problems they are facing (mainly the brain drain).
Pope urges Silicon Valley to avoid slide toward new "barbarism"
"The remarkable developments in the field of technology, in particular those dealing with artificial intelligence, raise increasingly significant implications in all areas of human activity. For this reason, open and concrete discussions on this theme are needed now more than ever. If mankind's so-called technological progress were to become an enemy of the common good, this would lead to an unfortunate regression to a form of barbarism dictated by the law of the strongest", pope Francis has said.
An example I've found on how AI can hack the system and do thing it was supposed to do but not in a way we expected it to do.
ROBOTICS
This Light-based Nervous System Helps Robots 'Feel'
By embedding optical fibers inside a 3D printed stretchable material, the team of engineers created an "optical lace" that can detect changes in pressure less than a fraction of a pound, and pinpoint the location to a spot half the width of a tiny needle.

The Synthetic Paradigm – the Value of Deploying Humanoid Robots
This is an interesting concept - researching humanoid robots so good that you would take them as real humans to be a sleeper agent ready to be awakened and fulfill its mission.
Thank you for subscribing,
Conrad Gray (@conradthegray)

If you have any questions or suggestions, just reply to this email or tweet at @hplusweekly. I'd like to hear what do you think about H+ Weekly.
Follow H+ Weekly!