Discover more from H+ Weekly
H+ Weekly sheds light on the bleeding edge of technology and how advancements in AI, robotics, and biotech can usher in abundance, expand humanity's horizons, and redefine what it means to be human.
Over 1,000 subscribers
Issue #210 - DJI shows a battle robot; bionic showgirl shakes up cabaret; AI picks names for cats; and more!
View this email in your browser
This week - DJI shows a battle robot; bionic showgirl shakes up cabaret; AI picks names for cats; and more!
MORE THAN A HUMAN
Bionic Showgirl shakes up cabaret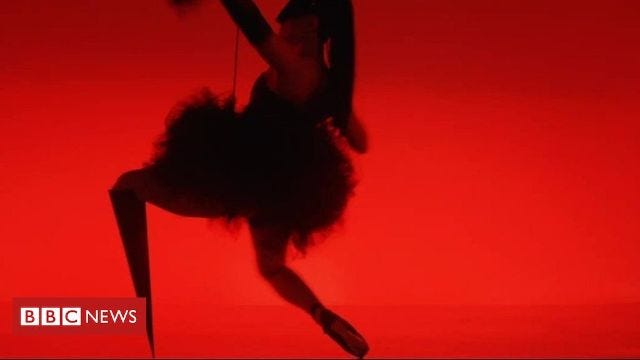 Viktoria Modesta, who chose to have her own leg amputated aged 20, takes to the stage this weekend at the Crazy Horse in Paris. The artist, who spent most of her childhood in Latvia, had felt hampered by the leg after 15 surgeries and decided to make the drastic decision. Since then she has performed in the closing ceremony of the London Paralympics and one of her videos has clocked up 12 million views on YouTube. She's created a futuristic image for her latest show, at one of the world's most famous cabaret venues.
Russian Biologist Plans More CRISPR-Edited Babies
While many in the scientific community condemned He Jiankui for his experiment with genetically modified humans, others seem to be inspired by him. Molecular biologist Denis Rebrikov has told Nature he is considering implanting gene-edited embryos into women, possibly before the end of the year if he can get approval by then. The experiment will target the same gene, called CCR5, that He did, but Rebrikov claims his technique will offer greater benefits, pose fewer risks and be more ethically justifiable and acceptable to the public.
ARTIFICIAL INTELLIGENCE
Once again, a neural net tries to name cats
I'd say the AI has understood the true essence of cats with some of those names.

Old game graphics enhanced by neural networks
Here are some screenshots of old video games before and after being enhanced by Enhanced Super Resolution Generative Adversarial Network, or ESRGAN in short. I can see generative adversarial networks (GANs) being used in creating remastered versions of old games.

► Why Would AI Want to do Bad Things? Instrumental Convergence (10:35)
How can we predict that AGI with unknown goals would behave badly by default? Robert Miles answers this question by looking at AGI as an active agent who wants to just be better to fulfil its goal.

What's Behind the International Rush to Write an AI Rulebook?
In short, it is easier to win a race where you set the rules. Countries around the world try to set AI guidelines while the tech giants (who benefit the most from AI) try to set the rules that best fit them.

► How AI could become an extension of your mind (8:58)
In this TED Talk, Arnav Kapur presents AlterEgo - a combination of sensors that pick up your internal voice, pass it to an AI which then uses the internet to give you back the answer you need.
ROBOTICS
DJI gets into the battling robot business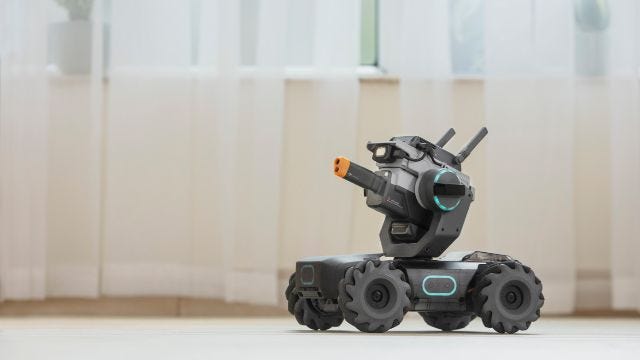 DJI, the robotics company most famous for its drones, released a battle robot. S1 is a four-wheel robot capable of cruising up (it can to even faster if you hack it) and a tank-like turret shooting gel beans. If you don't like to clean up the battle area, you can use built-in infrared for battling. Price tag - $499. Tested uploaded video where they build S1 if you are interested to see it in more details.
► Real-Time Dance Generation to Music for a Legged Robot (2:03)
In this video, robotics researchers from Switzerland briefly explain how they taught a four-legged robot to feel the music and dance.

Better together: Human and robot co-workers more efficient, less accident-prone
More and more processes are being automated and digitized. Self-driving delivery vehicles, such as forklifts, are finding their way into many areas—and companies are reporting potential time and cost savings. However, an interdisciplinary research team from the universities of Göttingen, Duisburg-Essen and Trier has observed that cooperation between humans and machines can work much better than just human or just robot teams alone.

Amazon's Bezos says robotic hands will be ready for commercial use in next 10 years
Amazon CEO Jeff Bezos said during re:MARS conference he expects there will be commercial robots in the next 10 years that can grasp items as reliably as humans, a development that could lead to the automation of warehouse jobs around the world. "I think grasping is going to be a solved problem in the next 10 years," he said. "It's turned out to be an incredibly difficult problem, probably in part because we're starting to solve it with machine vision, so (that means) machine vision did have to come first."
BIOTECHNOLOGY
Beyond Cas9: 4 Ways to Edit DNA
Cas9 is not the only gene-snipping nuclease that can be used with CRISPR. This article briefly introduced other nucleases - Cas12e, Cas12a and Cas12b.
And to finish off this week's issue - Boston Dynamics should be afraid. Very afraid. Cyborg John Wick is coming after them.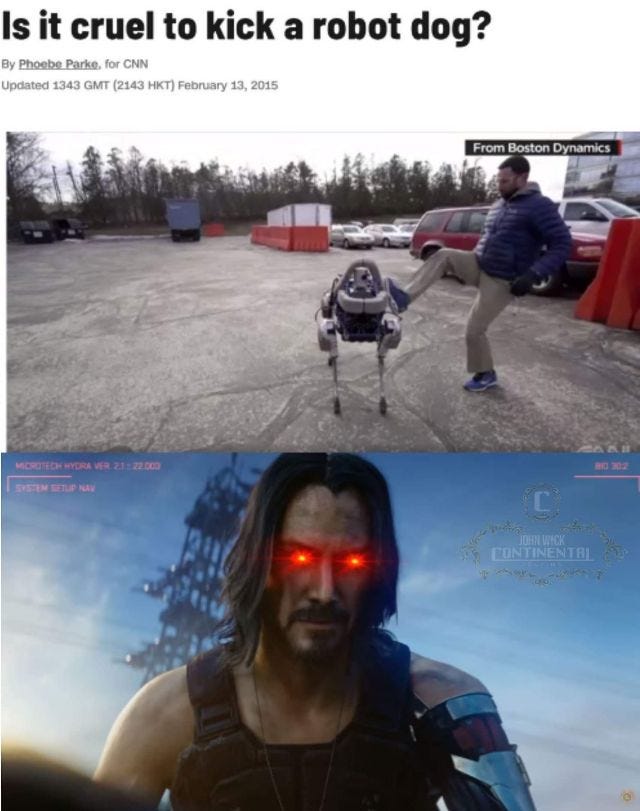 Thank you for subscribing,
Conrad Gray (@conradthegray)

If you have any questions or suggestions, just reply to this email or tweet at @hplusweekly. I'd like to hear what do you think about H+ Weekly.
Follow H+ Weekly!