Discover more from H+ Weekly
H+ Weekly sheds light on the bleeding edge of technology and how advancements in AI, robotics, and biotech can usher in abundance, expand humanity's horizons, and redefine what it means to be human.
Over 1,000 subscribers
Issue #169 - Gartner's Hype Cycle 2018; OpenAI reflects on DotA 2 championships; exoskeletons are going mainstream; the security problem in robotics;
View this email in your browser
This week - Gartner's Hype Cycle 2018; OpenAI reflects on DotA 2 championships; exoskeletons are going mainstream; the security problem in robotics; and more news and articles about transhumanism, AI and robotics!
5 Trends Emerge in the Gartner Hype Cycle for Emerging Technologies, 2018
Gartner released this year's Hype Cycle. As they wrote, we see a "widespread artificial intelligence, biohacking, new platforms and immersive experiences dominate this year's Gartner Hype Cycle".
MORE THAN A HUMAN
Are Exoskeletons About to Go Mainstream?​
Exoskeleton, one of the technology we could only see in science fiction, is becoming a reality. They are starting slowly to show up in factories (Ford recently introduces exoskeletons in their factories). We also see exoskeleton used in rehabilitation. And also in the military. More details about the current state of exoskeletons can be found in this article.
Nvidia Team Up With Cambridge Spin-Out To Create 'Broadband' For The Body
Cambridge University spin-out Cambridge Bio-Augmentation Systems (CBAS), has partnered with Nvidia to bring AI-powered edge-computing to the most powerful communication network: the nervous system. CBAS – cofounded by computational neuroscience researcher Emil Hewage and bioengineer Oliver Armitage – is on a mission to create the broadband connection for the body.​

Here's 12-year-old Raimi putting on her Hero Arm for the very first time
A beautiful example of how technology can bring joy. Good job, OpenBionics!
ARTIFICIAL INTELLIGENCE
OpenAI DotA 2 International 2018: Results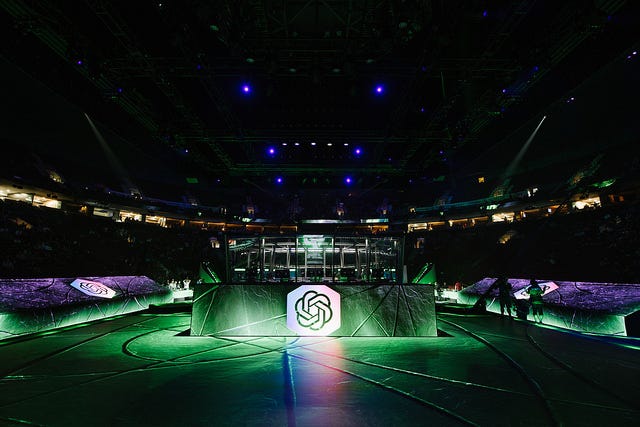 Last week, OpenAI was competing in DotA2 world championships. Their team of bots named OpenAI Five lost two games and had to admit the superiority of the top human players. In this post, OpenAI reflects on the tournament and shares lessons learnt.
Artificial general intelligence: What it really takes to program the future 
Do you want to build artificial general intelligence? Then you need to learn computer science, mathematics, engineering, philosophy of mind, linguistics, neuroscience, and more, says Ben Goertzel​ in this video.

Everybody Dance Now
Are you a terrible dancer? Do you want to change that and prove everyone on Instagram/Snapchat that you can dance? I have an AI for you! It combines moves of a dancer with your footage and makes you dance like a pro. Video proof in the link.

Should Evil AI Research Be Published? Five Experts Weigh In.
Here's a problem to think about. You have created the world's first artificial general intelligence (AGI)-  a truly intelligent computer that could pass as human in terms of cognitive ability or emotional intelligence. AGI would be creative and find links between disparate ideas — things no computer can do today. But there is a catch - your AGI system is evil or could only be used for malicious purposes. What would you do? 

China Is Quickly Becoming an AI Superpower
Last year, China's government put out its plan to lead the world in AI by 2030. And China is working hard towards achieving this goal. A combination of abundant data, hungry for success entrepreneurs, growing AI expertise and mass government funding and support makes a perfect environment for AI advances.

Advanced Artificial Intelligence Could Run The World Better Than Humans Ever Could
Let's face it, we are pretty terrible at making choices that are good for us in the long term. People have carved away rainforests and other ecosystems to harvest raw materials, unaware of (or uninterested in) how they were contributing to the slow, maybe-irreversible degradation of the planet overall. Maybe AI would be better, argues Tomas Mikolov.
ROBOTICS
The Serious Security Problem Looming Over Robotics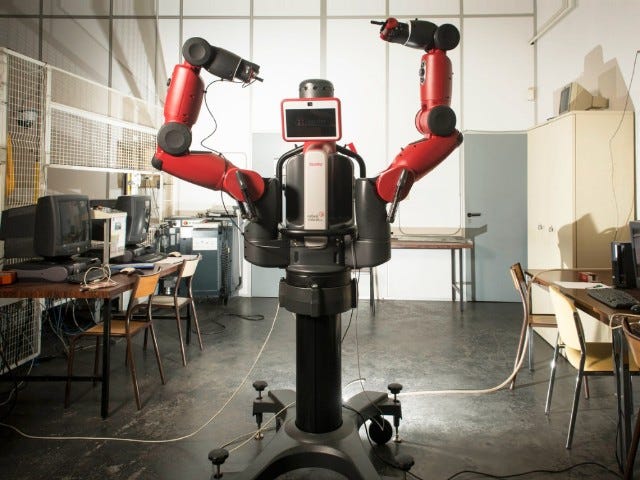 As robots become more and more popular, a question of security arises. How easy is it to hack a robot? Some researchers asked themselves this question and they found out that it is actually quite easy. Many robots, especially in research, are not designed with security in mind. I hope roboticists will take security seriously before something bad happens and they will be forced to think about securing their robots.
Robots in Hospitals Are Making Deliveries and Performing Surgery
Robots are invading hospitals. Some of them roam through the hospital corridors delivering medicines. Other are helping surgeons. Here are some of the robots that you might encounter is some hospitals.

As Japan's farmers age, drones help with heavy lifting
Rural communities in Japan are facing a labor shortage as farmers age and young people move to urban areas. The drones, which fly over fields quickly performing tasks strenuous to farmers, may be one part of how farms in the aging rural heartland can adapt.

Why Scientists are Giving Robots Human Muscles
Human-robot hybrids are advancing quickly, but the applications aren't just for complete synthetic humans. There's a lot we can learn about ourselves in the process. Hank Green from SciShow explains the new field of biohybrid robotics in this video.
BIOTECHNOLOGY
With Embryo Base Editing, China Gets Another CRISPR First​
Scientists in the US may be out in front developing the next generation of CRISPR-based genetic tools, but it's China that's pushing those techniques toward human therapies the fastest. Chinese researchers were the first to CRISPR monkeys, and non-viable embryos, and to stick CRISPR'd cells into a real live human. And now, a team of scientists in China have used a cutting-edge Crispr technique, known as base editing, to repair a disease-causing mutation in viable human embryos.
Thank you for subscribing,
Conrad Gray (@conradthegray)

If you have any questions or suggestions, just reply to this email or tweet at @hplusweekly. I'd like to hear what do you think about H+ Weekly.
Follow H+ Weekly!